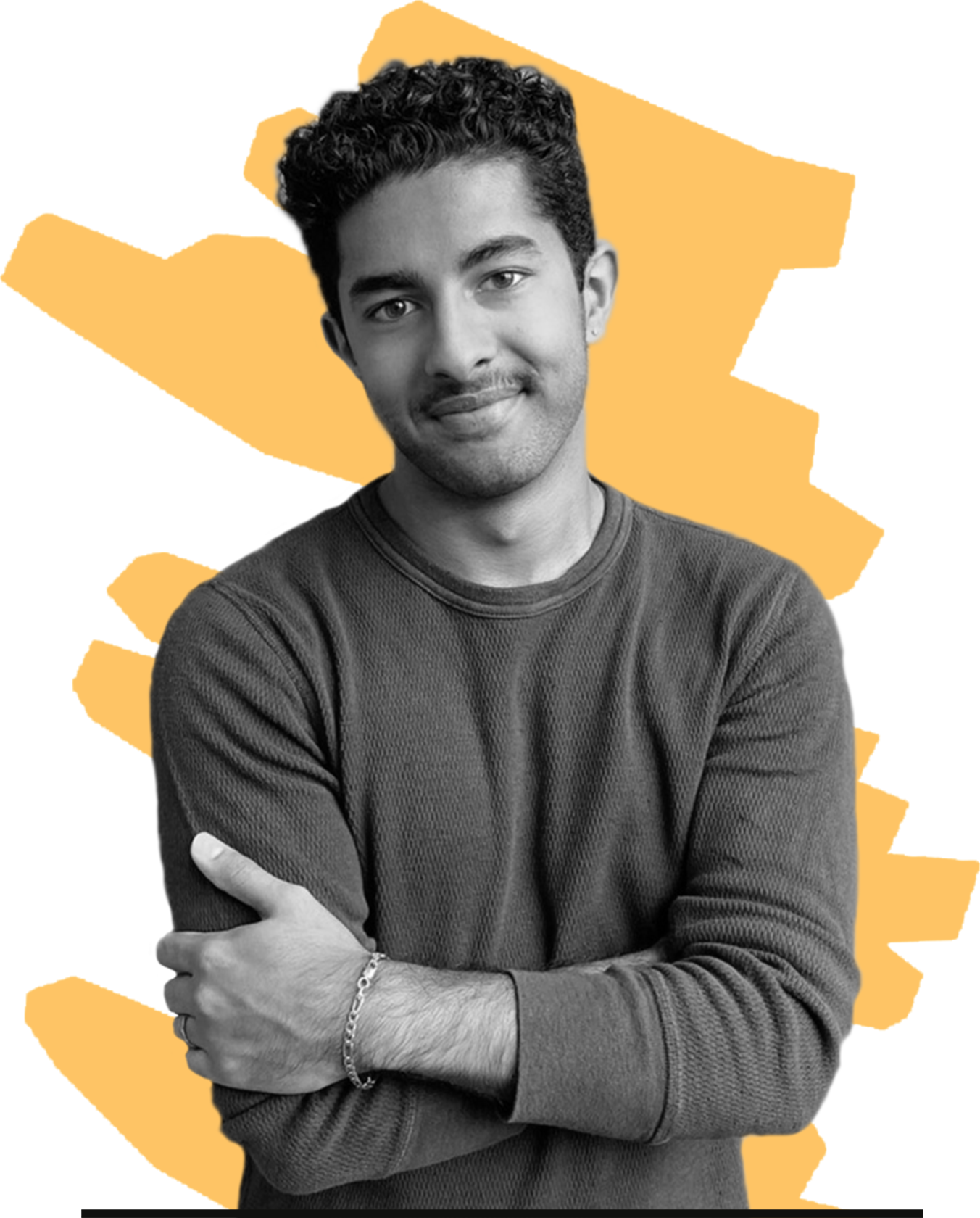 My name is
Rishab Vasudevan. 
Most people call me
Rish.
I'm a multidisciplinary designer based in Austin, TX. 
I'm currently working with Nike on the Project Move Team at the University of Texas at Austin, while also pursuing my Bachelors in Architecture.
My passions include capturing pretty colors in the world, 
overanalyzing movies as the credits roll, 
and making a mess in the kitchen. 
____
I have a podcast with my roommate called

Odd Fish

.
If you like how I think, you should definitely listen. 
I also make music under the name 
rissin
.
If you like music, (...duh), you should surely listen. 
My debut EP is coming out in April.
____
I'm always learning,
looking forward to new challenges and opportunities, putting my skills to the test. I am focused on designing purpose-driven solutions, and having fun while doing so. If you'd like to connect with me, do it now before you forget and get back on social media.